CHIROPRACTORS
David Woodhouse DC (Chiro), M.Sc. Chiropractic, B.Sc (Human Sciences)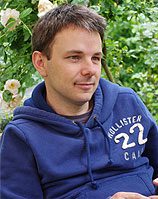 I am an old Redegensian, having been raised and educated in Reading (at both Little Heath and then Reading Schools).
I live locally in Reading with my wife and  two children, and have interests in: football and motorsports and enjoy sailing, squash and rock-climbing.
Having studied 1 year of Medicine in France, I began studying chiropractic for a further 5 years, graduating with an M.Sc, and a Doctorate of Chiropractic from the prestigious Anglo-European College of Chiropractic, in Bournemouth.
I graduated in 2001, and, after initially working in Ealing with a chiropractic neurologist, I returned to Reading to work with Steve Carpenter. At the same time I set up Tilehurst Chiropractic on the Tilehurst Road, Reading in 2003.
After nearly 10 years seeing Tilehurst Chiropractic expand and after outgrowing our previous location, Tilehurst Chiropractic rebranded in 2013 as the Reading Chiropractor, and we moved to our current location at the Reading Health Centre, 61 Castle Street, Reading, RG1 7SN.
Outside of regular clinical practice, I have a special interest in sports chiropractic, pregnancy and paediatric care.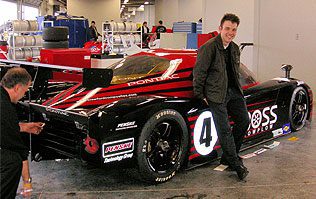 As part of my interest in sports chiropractic, I have had the pleasure to work with a professional racing team and their racing drivers, in the US Grand-AM series, ALMS, and 24hours of Daytona, helping the drivers and their team by treating and preventing injuries and maximising performance for the gruelling demands of motorsport and endurance racing.
I have also helped Olympic gold medal winning rowers and premiership footballers in their return to fitness and in maintaining peak performance throughout the busy premiership calendar.
I hope to continue working here for some time, helping Reading and the local community and look forward to welcoming you to our clinic.
Lucy Steel DSc MSc DC
I became interested in chiropractic after receiving chiroprac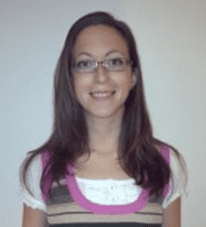 tic treatment for neck pain while studying at university.  My symptoms improved so well and chiropractic made so much sense to me that I decided to pursue a career in chiropractic.
I gained a degree in Human Biology from Leeds University and then went on to complete a Masters degree in Chiropractic at the University of Surrey.  I graduated in 2004 and since then I have worked in clinics in Windsor, Maidenhead and Reading.
I enjoy treating patients of all ages, but my passion lies in the care of pregnant women, babies and children, and most of my post-graduate training has been in these areas.  I have two nearly teenage daughters and so I have been able to benefit first hand from treatment while I was pregnant and I have treated both my daughters from when they were a few hours old.
Away from work I enjoy getting out for walks with my family and our Labrador and keeping fit with running.
I look forward to meeting new patients at The Reading Health Centre, helping you to get out of and stay out of pain!
Lucy is registered with the General Chiropractic Council and British Chiropractic Association.
RECEPTIONISTS

Alice Eardley
Alice joined Reading Chiropractor in 2022, and has become the friendly face most have got to know very well here. With a warm bubbly personality a conversation is never off the cards!
Izzy Haran
Izzy has recently joined the Reading Chiropractor this year and has quickly become the friendly welcoming smile to the clinic.