At the heart of Reading, all of us at the Reading Chiropractor realise that a healthy spine is vital, in a healthy body.
Our chiropractic philosophy is to help our patients achieve the optimum level of spinal health, providing treatment of the highest quality, in a comfortable and sympathetic environment. We aim to ease your pain and increase your movement using safe, quick and gentle techniques.
Who are we?
Originally established in 2003, The Reading Chiropractor has been providing chiropractic treatment to the Reading and the surrounding area. Originally opening as Tilehurst Chiropractic (and then The Reading Chiropractor from our new location in 2013) we have helped thousands of chiropractic patients from Berkshire, Hampshire, Wiltshire, Oxfordshire, and Buckinghamshire, developing a safe, friendly environment with outstanding patient satisfaction.
Can chiropractic help you?
Chiropractic is a healthcare profession that focuses on diagnosis, treatment and prevention of mechanical problems of muscles, bones and joints (with special emphasis on the spine) and the effects they have on the nervous system.
The emphasis is on manual therapy including spinal manipulation (and other joint and soft-tissue manipulation) and includes exercises, and health and lifestyle counselling.
If you are currently in pain and wonder if chiropractic is a solution, visit our Conditions Treated page, to find out if our chiropractor could help you. Alternatively call us on 01189 39 40 40 and speak to us directly or use our contact form.
What is Chiropractic?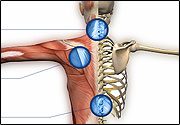 Chiropractic is a healthcare system specialised in the diagnosis, treatment and prevention of biomechanical disorders of the musculo-skeletal system (disorders affecting the bone, joints, muscles and ligaments) and their effects on the nervous system.
Many conditions can be treated with Chiropractic care, for further details please click here to find out what conditions we treat with our interactive diagram.
Most major health insurances accepted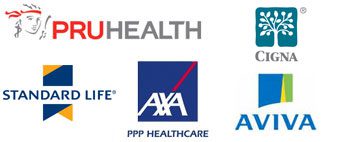 Don't worry if you can't find your particular insurance provider, please contact us to find out how we can help.